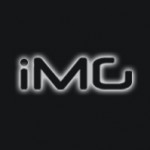 @inmotiongaming
active 1 week, 4 days ago
@legendzelda Hey Noah, great to have you here! We look forward to your expertise in everything "Legend of Zelda" and "Nintendo Wii U"!
View
In reply to: Alex 'Martin' Kay

posted an update in the group

inMotion inSider

Greetings Mates, I am back from the dead with some 'juicy' news for you! Have you seen or heard anything about the up coming Zombie Survival MMO? […]

View

Welcome back Martin! It's good to have you back again mate… and thanks for the update!