Playing for Keeps: The Rise of Professional Gaming
"This is gonna go so wrong."

"No it's not; it's going to go so well. Anyone got eyes on?"

The voices banter with one another with that particular subtlety unique to British accents. A rifle scope pans along a runway, a rusted and deserted group of military buildings standing across from the sniper's position. Voices chatter back and forth until a truck horn interrupts them. A bright blue cargo truck races for the open runway, horn blaring.

The sniper adjusts his aim.

"Can you smash it with that gun?" one voice asks.

"Oh my God, Chris, do it!" another says.

The rifle fires with a deafening roar, and two shots later the speeding truck's tires are shredded. The driver bails out and attempts to run, just as the powerful rounds cause the truck to burst into flames. Moments later, compliments ring out from the sniper's comrades as the driver goes down in a hail of gunfire.

Then the video cuts out, and the sniper's voice comes in as his name is displayed in bold gray letters on the screen:

"SACRIEL."

"Well, there we have it," Sacriel says, inviting viewers to "give [the video] a thumbs up" or a "favorite" if they liked it. Then Sacriel signs off, saying, "I'll see you next time."
Christopher Ball, 29, who uses the handle "Sacriel" on his YouTube channel and social media sites, is not a real sniper. His weapons are not long-barreled rifles, but a mouse, headset, keyboard, and top-of-the-line computer.
When he plays his games, Ball is dead serious. His performance determines whether or not he makes a paycheck for the week. Video gaming is Ball's full-time job.
With the rise of social media and content sites like YouTube, Twitch.tv and own3d.com, many gamers have taken to the Web. They produce videos of their gameplay with voiceovers, to teach other gamers strategy or simply to show off their own experiences, for a laugh or for bragging rights. If they get enough people to watch, these media websites will offer them what may seem like a dream come true: the chance to make money from their content by running ads in their videos.
Ball records footage of his gameplay, records commentary into the video, and uploads the final product to YouTube for fellow gamers to watch. He also streams video on Twitch.tv, showing video of his gameplay live.
For many, the amount of income made from ad revenue is miniscule. It usually adds up to a small, supplementary paycheck compared to a salaried, career job. Christopher Ball is an exception to the rule. He has found his niche in the gaming community, and built a fanbase over several years to reach this point.
Roughly a month ago, Ball took a leap of faith into the arms of his fans.
Ball quit his job as Project Manager at a British internet company to make playing games and producing videos of his gameplay a full-time job. Now he focuses all of his efforts on streaming as regularly as possible, and on landing sponsorships from companies that make computers and computer accessories.
"It was quite scary," Ball said, to actually commit to a future of uncertainty. His company had recently been taken over by a competitor, and he faced a promotion that offered a 25% raise. He was already making, in his own modest words, "a decent wage for someone my age," and it terrified him to turn away from the money in order to chase a dream. Despite all this, he found support, and jealousy, in those around him, and it encouraged him.
"My father was proud of me for working so hard and getting said wage, and he was supportive of me chasing my dream," Ball said. He and his father both also recognized that Ball could "easily" get another professional job if need be, due to the hard work he had put in for five years at his company. His coworkers jokingly mocked him, jealous that he could afford to walk away from his job to play video games all day.
"I needed time away from nine to five," Ball said, and mentioned that issues in his personal life also prompted him to take the plunge.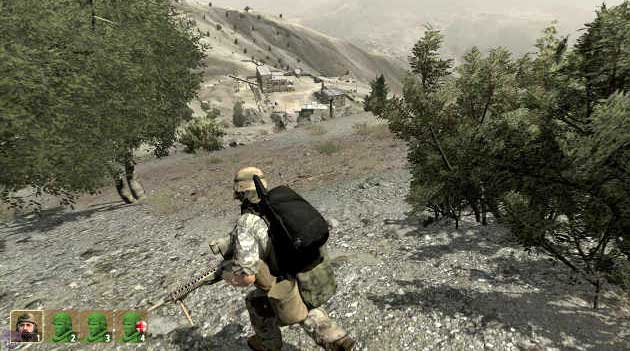 Ball doesn't meet the popular stereotype of gamers. He's skinny, with clean cut features and a well-trimmed head of short brown hair. He's of average height, and dresses like any other 20-something: in a hoodie and jeans. He's soft spoken yet charismatic, light-hearted, and has pitch-perfect comic timing. He had a great job that paid well, and since the summer he's been dating a young Canadian woman who traveled to England to visit friends and family and wound up staying to eventually move in with Ball.
Ball's girlfriend Shannon, 29, who asked that her last name be kept private, runs the chatroom that is open to viewers of Ball's live streams. Their relationship began in July, when Ball noticed Shannon, who goes by the handle "ShannonZKiller" (for "Shannon, Zombie Killer"), answering questions about Ball and his stream by the dozen. He recognized her as a knowledgeable fan, and they started talking about the games they played. It wasn't long before the friendship grew into a romance.
Shannon said that she "resents how the gaming world is painted," and that the idea that people should be doing something "better" with their time is unfair. She said that as a woman who is self-admittedly "alright on the eyes," it's frustrating to encounter so many social stigmas surrounding gaming, when in reality it is a passion for people of all ages, genders and backgrounds.
"People say gamers are socially stunted. That's simply untrue," she said. "I choose this life, because I find it fun…creative…exciting…and provoking, at times," and other gamers share her perspective.
Tina Amini calls gaming "an escape." Amini, the 24-year-old Reviews Editor for Kotaku.com, a major gaming news site, says gaming gives players "a new world to explore. Entertainment. Education."
Blas Garcia, 24, a Dallas-based writer for That Videogame Blog, says that social media has helped video games into the mainstream. "10 years ago you wouldn't see big actors, much less actresses, in a Call of Duty commercial," Garcia said. "The generation that grew up with video games is now working adults. Now it isn't your nerdy kid playing video games, but your average Joe."
Kaila Streichert, a 21-year-old employee of Albany retailer Jay St. Video Games, says that "gaming means different things to different people. It can be a teenage boy wanting to form a bond with peers, or an adult having an escape from stress." Streichert has gamed since age six. With thick frame glasses and multi-colored hair pinned up with black chopsticks, and as a woman, she defies the gamer stereotype just like Ball.
Jay St. Video Games sells classic, plastic cartridge Nintendo games alongside the new, high definition discs, in a store where young and old, tried-and-true and experimental all come together.
In a way, the store represents the modern gaming community at large. Gamers are no longer socially inept kids that spend their afternoons pumping quarters into arcade cabinets. Now they are children from preschool to college, and adults with kids, men and women of all backgrounds that, in one way or another, find amusement and solace in the artificial worlds of games.
Now they are Christopher Ball.
Streichert believes that while there "will always be some bias," it's "becoming more acceptable for different social groups and genders to play video games."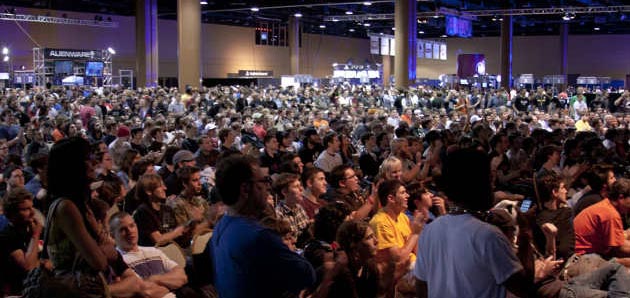 One of the strongest forces behind gaming's shift into the mainstream is the rise of a competitive gaming world, driven by the company Major League Gaming, Inc. Based in New York City, Major League Gaming (MLG) sponsors massive competitive gaming events where thousands of gamers gather to battle it out in all genres of games. They compete for thousands in cash prizes, and come with big name sponsorships sewn on their uniforms.
In 2012 the four MLG Pro Circuit Championship weekends had over 11.7 million unique viewers, based on information provided by Katie Goldberg, a spokeswoman for MLG. These people didn't just sign in to see what the hype was about and then leave, either. The average viewer watched for more than three hours of competition. It was the ninth annual Pro Circuit since the organization's founding in 2002, and since 2010 the amount of Pro Circuit online viewers has increased by more than 600%.
From June 8-10 of 2012, MLG hosted the Spring Championship in the Anaheim Convention Center in California. 20,000 people went to watch the tournament unfold, and all 20,000 erupted into roaring applause when gamer "DongRaeGu" won the $25,000 grand prize for his final victory in the game StarCraft II: Wings of Liberty.
The highest paid professional gamer in the world is 32-year-old South Korean StarCraft player Lim Yo-Hwan. It's estimated that Yo-Hwan makes almost $500,000 a year in winnings and sponsorships.
Amini views this rapid growth of the competitive gaming world as a natural expansion on gaming itself. "Gaming is a competitive environment," she said. "We've been competing since arcade days. The tournaments are like a modern, bigger expression of that."
Why do people watch? Garcia believes it has something to do with comparing your own gaming style to those of gamers online and in competitions. "Just like sports fanatics…yell at the quarterback to throw the ball, you get that same excitement pointing to your computer screen for the guy to shoot the guy hiding behind the wall," Garcia says.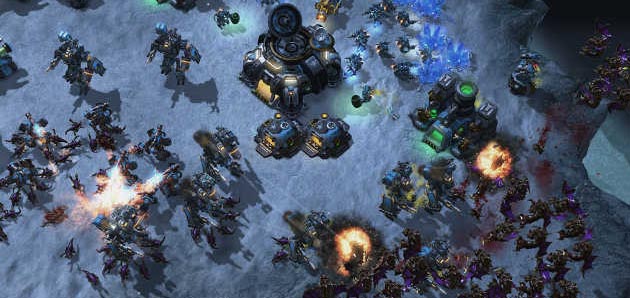 Garcia and Streichert also said that the use of "walkthrough" videos to teach gamers how to complete challenging games popularized videos of gameplay online.
"Sacriel" fan "Sikoras" (who asked that his name be kept private) watches because he loves Ball's personality. As a fellow live-streamer (on a much smaller scale, with only 149 followers on Twitch.tv), he learns from Ball, and gets a kick out of watching the gameplay.
When Sikoras finds out that Ball is streaming, he gets a hot mug of tea ready, sets up some homework (he's a 20 year old university student from Plymouth, UK) on his secondary computer monitor, and settles in to watch the night's events unfold. He likes to pitch in and chat in the chatroom during the stream, and "sometimes…but not often," he'll grab a beer to enjoy during the stream.
Ball currently has 57,515 subscribers on YouTube, and a total of 7.6 million video views. On Twitch.tv, where he provides his live footage, he has 19,044 followers, and has been watched by 1.5 million people. Ball allows YouTube and Twitch to place ads before and during his videos, which earns him a small amount of money per 1,000 viewers that see the ad.
Ball also asks for donations to support his Internet content. From Oct. 16 until Nov. 16, when his webpage stopped showing the total amount donated, he had made exactly $4,500. The average viewer donated $22.50. Now Ball also allows people to "Subscribe" to him on Twitch, giving fans the option to pay $5 every month in order to avoid watching advertisements during live streams.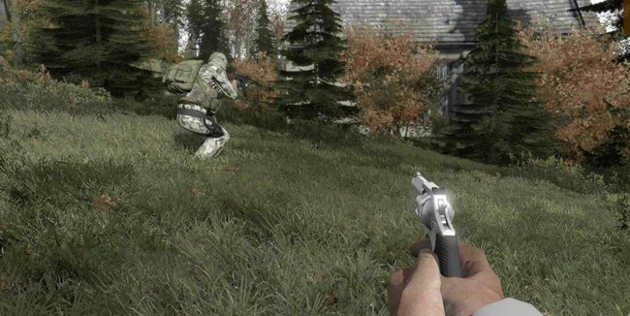 "I am blown away by the support my subscribers have shown me, it blows me away every day," Ball said. He said that some people donate over $150 to him, and others donate any small amount they can afford just to show support.
"I feel like I can relate to Sacriel's situation, and this donation makes more sense to me than donating to big companies I feel nothing in common with," said chatroom user "Burbsi," a 27-year-old factory worker from Switzerland who has been watching Ball for over six months.
"I watch for entertainment," said "Caboose7778." "He quit his job. He deserves the money."
"It's how Youtubers and livestreamers make their money," said Sikoras. "People like the idea of someone being rewarded for what they do."
Ball admits that after the first couple months, donations may slow down as donators may either lose interest, or not have more to give for a while.
"I have had a massive burst of donations, but that will drop off sharply. Then I'm back to living off [ad] revenue." But he's confident he can make it work. "I have enough savings to get by for a year or two. My goal at the moment is to generate enough to comfortably live off, and my livestream and YouTube alone I can currently live off."
The switch hasn't been completely easy. "I randomly edit. I randomly stream. My sleeping is still all over the place," Ball said. "Once everything settles down, I hope to put some structure in place to help my career grow properly."
Two weeks ago, Ball was granted his first sponsorship by the company ROCCAT, which makes computer accessories. He also recently "shout-casted" from DreamHack Winter in Sweden, a major gaming convention and competition, and has been invited back to shout-cast the summer event in June.
While his life remains unbalanced by his new career, Ball is optimistic. As for what he looks forward to the most?
"I look forward to developing my already awesome community to continue to support me and make me smile at the end of each stressful day."
Written by
Will Brunelle
PS: If you enjoyed this article, help spread the word by clicking the "Like", "Tweet", "+1" buttons, or sharing it using the share icons below. Want to read more articles like this? Subscribe to iMG, and get our articles and reviews directly to your inbox or RSS reader.