Jonathan Gipson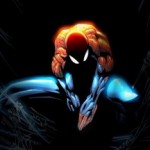 @adornthespider
active 9 years, 9 months ago
There are so many great articles being published on iMG lately! I can't wait to see what the future holds.
View
Extended Profile
Birthday

11/03/1993

Town / City
Country
Bio

It took me a long time to finally realize what I have a passion for: video games! I'm currently living with my father looking for work, but I will soon (hopefully) be taking classes for a degree in Creative Writing for Entertainment and Media! I love playing, writing and talking about video games, and I can't wait to make a career out of that. Feel free to message me!

Favorite Games

1. Kingdom Hearts II
2. Final Fantasy X
3. Assassin's Creed II
4. The Elder Scrolls III: Morrowind
5. Mario Kart Wii

Games Wish List

As much as I love lists, I can't think of anything.