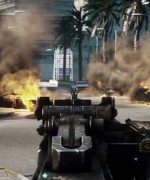 Review: Battlefield 3 – Xbox 360
It's always difficult reviewing a game from such a legendary franchise. DICE has utterly transformed the first-person shooter genre, and this year was no different. One of the most anticipated titles in 2011, Battlefield 3 went on to sell five million in its first week, and has reportedly sold over seven million units to date. Combined with the established brand, the rivalry between Activision and EA peaked this Christmas, dominating headlines and truly showing first-person shooters are here to stay.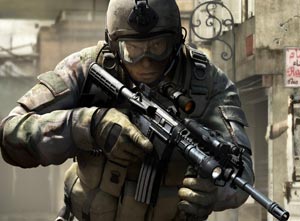 The verbal assault between Activision and DICE overshadowed most other stories leading up to October, and with good reason. After Bad Company's successful run, Battlefield brought its first numbered title to consoles, an industry Call of Duty dominates. The onus was on EA to perform and surpass what the greatest first-person shooters have done, and BF3 inches the series closer to overtaking the big boys. Saying it's a good game is perhaps an understatement.
Hardly masquerading its intentions for sheer victory, DICE has crafted a perfectly balanced multiplayer with limited hiccups right from launch. The addition of a single-player campaign felt unnecessary and justifiably tacky, only used to ease players to the complexities of multiplayer. Co-operative missions gave that sense of squad-based communication, great practice for the intense nature of competitive matchmaking.
The Battlefield 3 Campaign
The main campaign isn't anything special or revolutionary. It's about as cliche as cliche gets. The United States gets word of a terrorist attack, and the game backtracks via an interrogation occurring after the fact. The brash of military shooters these days sport something similar, almost identical, and I found myself bored upon completion. It's easy to tell the game tries for that cinematic, unnatural feel to appeal differently, like with the invasion of Iran, but grand fights can't hide the overt carelessness in some junctions. On Xbox 360, there's a reason DICE opted to relegate the campaign to the second disc.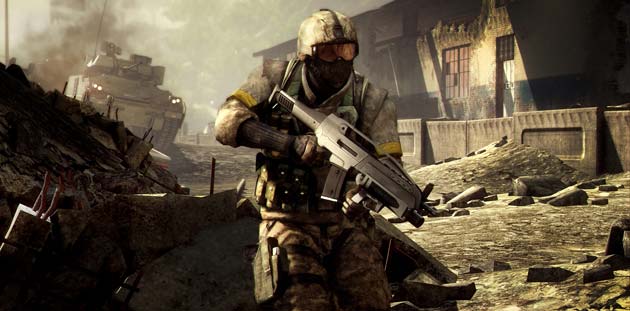 Unlike multiplayer where a squad of four wreaks havoc, two players work in tandem to tackle increasingly difficult missions. Imagine Spec Ops from Modern Warfare 2 but distinctly Battlefield. Bigger battles, bigger firefights, more vehicles and sometimes operational AI make the mode effective training for multiplayer carnage. Each mission utilizes something new, so it's recommended for novel players to try co-op before giving multiplayer a spin.
However, the timeless tradition of Battlefield multiplayer is clearly the focus and rightly so. DICE is notorious for constructing an incredibly balanced system, examining hundreds of thousands of pieces of data and inserting weekly updates to ensure the best experience for everyone. Their decision to commit to a beta only two weeks prior to release caused some concern, notably among PC fans, anxiously waiting since 2005 for a sequel to Battlefield 2. The studio didn't disappoint.
BF3 Multiplayer Experience
While multiplayer isn't the idealistic Battlefield experience, it does enough to justify a full price buy and endless nights of enjoyment. Unlike others in the genre, numerous ways exist to earn points. It's possible to finish first overall and never fire a bullet. Prevailing connection issues and lag are relatively diminutive now, with only minor hiccups depending on the server's region. Small irritating design choices like jumping over obstacles don't deter the experience, but for those obsessive about a kill/death ratio, this could lead to some unnecessary casualties.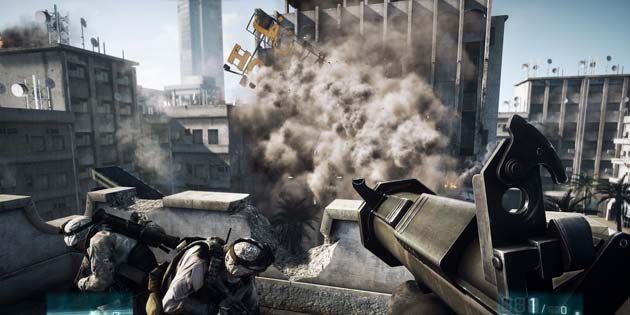 Aiming to simulate realism, every Battlefield release is considerably more engaging than other military shooters. Destructible environments, aircraft, vehicles and a deep unlock tree make for limitless hours of gameplay, and four distinct classes suit every style imaginable. The Assault or Medic class is best for the front lines, supplying medical kits and a set of defibrillators to revive lost teammates. The Engineer is masterful at taking down vehicles and aircraft, armed with an arsenal of explosive weaponry, but also his trusty repair tool to repair damaged vehicles. The Support class uses heavy machine guns and can supply ammo, extremely useful when paired with Engineers. Lastly, the Recon class is meant for the sneakiest players, craftily using sniper rifles to scout out targets.
Battlefield 3 Locations
The game visits several worldly locations including Paris, Tehran and the streets of New York City. All of these places act as war theaters for multiplayer. Each area is rather distinctive, and thankfully not every multiplayer map is pasted directly from the campaign. The Back to Karkand DLC pack, free of charge for pre-orders, brought reinvented versions of adored maps from Battlefield 2, changed for the new engine.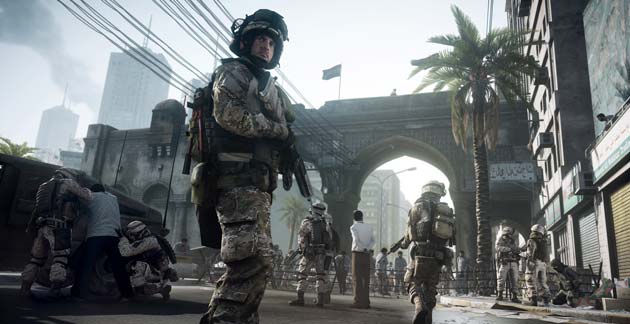 DICE had a lot riding on the third game. They met most expectations, but a few glaring issues pointed out by a vocalized fanbase should be fixed in later patches. Battlefield 3 raises the standard for comprehensive multiplayer, supporting calls for the greatest shooter of 2011. Fun, fast-paced, engaging action defines the Battlefield experience and no less time or care was shown for Battlefield 3.
If you don't own Battlefield 3 yet, you can get it here at a discounted price (at the time of writing):
Xbox 360 | PLAYSTATION 3 | Windows 7 / Vista (DVD-ROM) | Windows 7 / Vista / XP (Download)
Written by
Jeff H.
I write for a little blog called Volatile Mode and I think you all should check it out. Just wanted to thank Brendon for the opportunity and hope you guys like what you see!
PS: If you enjoyed this article, help spread the word by clicking the "Like", "Tweet", "+1" buttons, or sharing it using the share icons below. Want to read more articles like this? Subscribe to our Updates, and get our articles directly to your inbox or RSS reader.
Battlefield 3 Review

,

inMotion Gaming examines the five best games to play with others. Be sure to let us know how our list stacks up against yours! Read On

A collection of awesome high resolution Battlefield 3 Wallpapers for you to download for Free in various sizes and designs! Read On