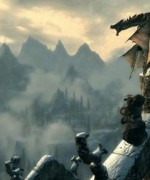 The Elder Scrolls V: Skyrim Review
Skyrim Lives Up to the Hype
The Elder Scrolls series has been around for well over a decade, and it is still one of the most innovative and creative. Not only do you get to explore some of the largest games to have ever been created, you get to do so freely, meaning if you want to do nothing but walk around the world and kill things, you can do that and have fun doing it. While there have been leaps in graphics and game play over the years, the core of the game remains true to its roots.
That said, The Elder Scrolls 5: Skyrim is the best game of the series.
Update: Skyrim's first major add-on, Dawnguard, has been released, so check out our review of Dawnguard.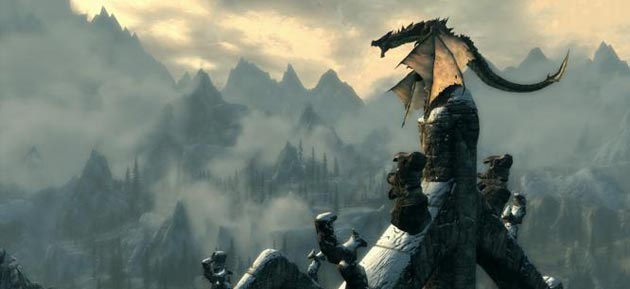 The Skyrim Plot
Since nobody likes spoilers, I'll do my best to keep you interested just long enough to believe me when I say this game has one of the most engrossing storylines of any game on the market today.
You play the role of a Dragonborn, which is a person with the power to take control of the situation that has plagued Skyrim; dragons. Dragons have begun manifesting and destroying towns and killing their people and it's your job to find out why they've come back after being dead for so long. You'll soon find out that you being there to help the problem is no coincidence.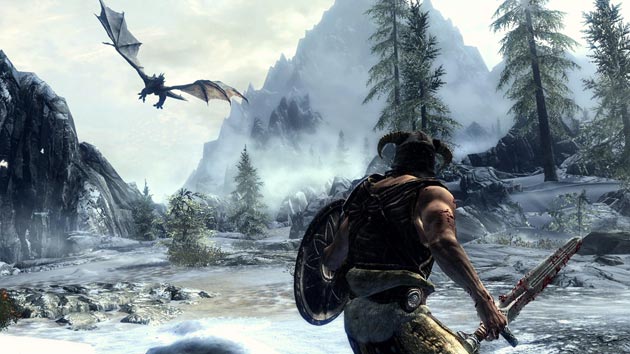 After all hell breaks loose, you'll go on a series of epic adventures, all of which are incredibly exciting and interactive.
Gameplay
The last Elder Scrolls games called Oblivion seriously improved on the game play from the Elder Scrolls games before that one called Morrowind. While Oblivion's game play was a huge step up from Morrowind, it was still missing something.
Skyrim changed all of that. Swords feel heavier, bows feel more powerful, spells feel more destructive, and even the blocking and two-handed swords feel much more…Real. I've been playing this game for months and the game play is still fun. The same couldn't be said about previous Elder Scrolls games.
One of the most obvious additions was the implementation of dual-wield for weapons and spells. This adds an entirely new field to the game. For instance, you can pull both triggers at the same time to cast a stronger, larger spell, and you can also use the same technique to use a power attack using both weapons on your enemies.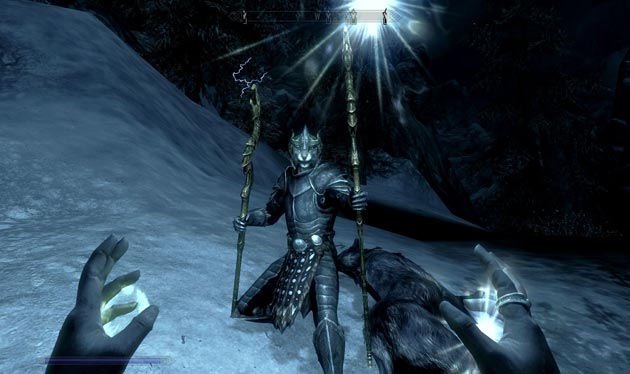 As you can see, there are plenty of other combinations that you can use as well. It's a blast to experiment.
Graphics
Fantastic! Even on a console that has extremely dated hardware, the game looks amazing. I was hoping that Bethesda would have created the game for PC so the game would look truly unbelievable and then port it to consoles, but they did not. This isn't the end of the world, but you do end up with some muddy textures. Even so, everything looks polished and sparkly, and even more so on a PC running up-to-date hardware.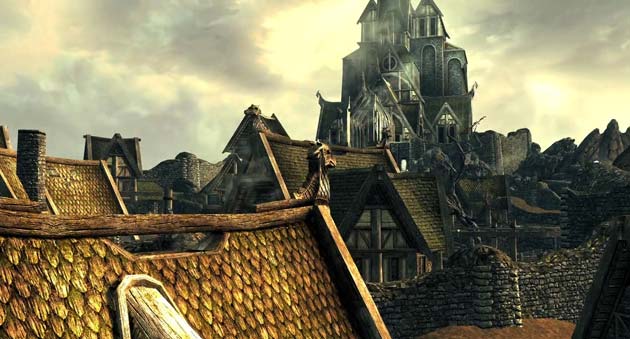 Soundtrack
The wonderful Jeremy Soule is back for another encore, and he does not disappoint. If you liked his work from the past few Elder Scrolls, you'll love his newest work. After only a few short hours of hearing this soundtrack, you'll be humming the melodies in your head all day long. With a mixture of soft yet classical tracks and booming war themes, you really feel like you're in a beautiful fantasy world. Well done, Soule!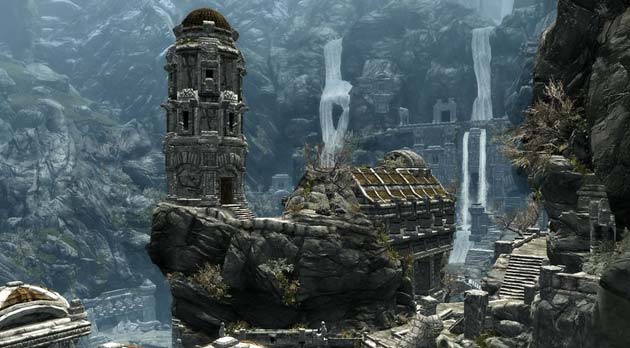 Conclusion
If you didn't realize it already, you should buy this game. If you're not sure if you like fantasy RPG games, still buy it. Even if you hate video games, buy it. You'll never find a game that is so worth the 60 dollar price tag this year. After coming out of hiding in four months when you're finally finished with Skyrim, feel free to thank me.
Written by
Joe Petchonka
Joe is a gamer by night and a professional writer by day. In addition, he maintains a series of Sunrise Toyota and online classifieds websites.
PS: If you enjoyed this article, help spread the word by clicking the "Like", "Tweet", "+1" buttons, or sharing it using the share icons below. Want to read more articles like this? Subscribe to our Updates, and get our articles directly to your inbox or RSS reader.
The Elder Scrolls V: Skyrim Review

,

Join us for a look into and discussion of the Open World sub-genre of video games. Several AAA titles are examined, including Skyrim and World of Warcraft. Read On

A collection of awesome high resolution The Elder Scrolls V: Skyrim Wallpapers for you to download for Free in various sizes and designs! Read On