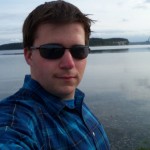 @seacarlson
active 2 weeks, 4 days ago
There are some truly good things in store for this website.

View
Excellent list! I'd like to see a sequel to Chrono Cross; I remember when Chrono Break was still a thing.

A great article indeed. I'm almost thankful that my attention span doesn't permit me to seriously get into MMORPGs…

Yes, but I hear Square likes money…

The financial impact of releasing it over here would be huge. Now if they'd just let those of us with no PS3 in on the fun…

Great first article with us Josh! It made me go and download Banjo-Kazooie via LIVE Arcade.

During a presentation at the recently-held Tokyo Game Show, Square Enix officially revealed "Kingdom Hearts HD." This title will be a high-definition compilation of the original Kingdom Hearts and its immediate […]

BioWare and EA have just formally announced the existence and pending release of Dragon Age 3: Inquisition. This marks the third entry into BioWare's "other" critical-choice RPG series (opposing Mass Effect), […]

In reply to: Alex 'Martin' Kay

posted an update in the group

inMotion inSider

Greetings Mates, I am back from the dead with some 'juicy' news for you! Have you seen or heard anything about the up coming Zombie Survival MMO? […]

View

A persistent online world full of zombie horror and survival tactics……goodbye, social life

I would flip tables if I couldn't play me some Dawnguard.

But I do feel for PS3 users. Hearthfire was really fun, too.

Imagine an Elder Scrolls title without having to use a menu to access all of your hundreds of items…

Nintendo of America has recently announced all the pricing/availability details you need to know about the company's newest home console, the Wii U.

The Wii U will be available on November 18th, and will come […]

Nope!

I'm an unbeatable legend in Wii Tennis…just sayin

I'm not usually a fan of sports games, but I might…might..might…rent this when it comes out

Love it! I can't believe I just read this article now… :/

There are some truly good things in store for this website.