FIFA Soccer '13 Preview
Twentieth Time's the Charm!
The new soccer season has started once more and with it the anxieties for the next instalment from the FIFA series. In the past few years Electronic Arts' FIFA series has had very little competition. Since the release of Pro Evolution Soccer 6 in 2007 FIFA has left its only competitor in its dust. In North America, on the 25th of September, the twentieth installment from the FIFA series will hit store shelves and if the past nineteen games are anything to go by, gamers are in for a treat. FIFA '12 has been dubbed one of the best soccer games of all time and rightly so as EA pulled out all the stops to make it something very special. But, after nineteen years of soccer simulating innovation, surely EA has run out of ideas? Well, if you thought that, you'd be wrong. FIFA Soccer '13 is setting up to be better than its predecessors with lots of new features that have the potential to spark a great leap forward for the series.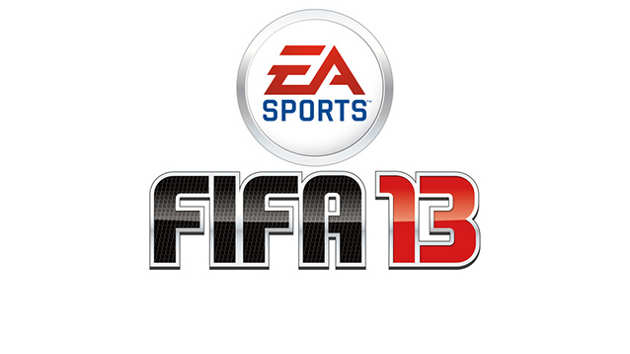 This year's edition is set to be a real game changer all thanks to a few little tweaks and one new major addition. The biggest change–the introduction of skill games–is making any true FIFA fan excitedly shaking in their virtual soccer boots. This new game mode allows the player to participate in a number of skill based mini-games which promise to test even the most veteran analogue stick twiddler. Challenges in passing, dribbling, shooting, free kicks and penalty taking all offer to showcase FIFA's improved Player Impact Engine.
In the previous title the subtle skills, manual passing and intelligent AI often went overlooked, even by hardcore gamers, in favour of running in an often uninterrupted straight line. It was much easier to score with a simple finesse shot from just outside the area than it was to play a pretty ball into the box. There was never any need to utilise the Player Impact Engine as the free flowing passing game was easily substituted for an out and out attacking play. EA has taken note of the success of FIFA Street's dribbling mechanisms so that the players of FIFA '13 will now have a greater level of control over the ball. Ugly simplicity ruled the roost in FIFA '12 but it seems that there is nothing simple about the new style of game play that FIFA '13 promises to offer.
FIFA 13 | Gamescom 2012 Trailer
But it's not just the new game mode itself that has FIFA fans aflutter, but what the mode suggests for the overall game play. The new game mode offers the opportunity for gamers to practice their skills in the arena and bring it all to life on the pitch. Long runs could be replaced by one touch passing. Simple shots might be replaced with pin-point strikes of beauty. The utilization of the Player Impact Engine gives gamers the opportunity to build an attack with seamless play rather than bundling the ball into the back of the net. This beautiful game could never be more beautiful, you'd think.
But there are other noteworthy changes which, all combined, bring this FIFA head and shoulders above the rest. EA has given away very little about the other game modes but, in a recent Q&A on Twitter, they answered a few questions about the new and improved Career Mode. Firstly they confirmed that the Player Manager option had been dropped. One of the better aspects of FIFA 12's career mode was that you could control your pro on the pitch and in the board room but, in the long run, the move makes sense. Mostly because there are hardly any teams, if any at all, that actually have a player manager anymore. EA has also confirmed the reintroduction of international competitions to Career mode and hopefully the Tournament mode as well, though this is unconfirmed. This seems to be a welcome addition, though it may have a negative effect on how we manage our teams in FIFA '13.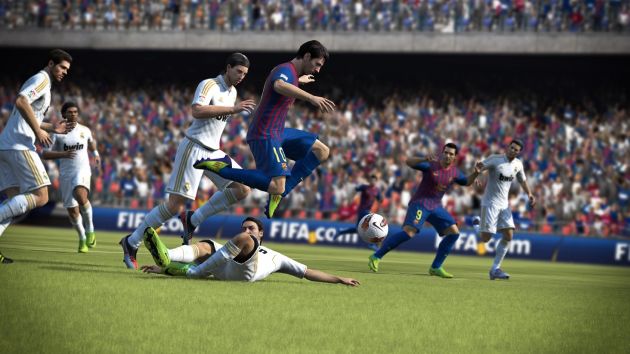 Why you ask? Well the last thing a manager wants is for his star player to be called up for international duty mid-season. So, depending on the competitions, perhaps some careful planning and intelligent transfers will be in order to help survive those trying times. Whilst we're talking of transfers, one user asked if the EA spokesperson could explain the changes to the new transfer system. Their reply was that they
"Couldn't possibly do that in 140 characters! Complete re-write. Will be much more authentic & lots of new features."
A much more authentic transfer system you say? Maybe we'll finally be able to have Lionel Messi or Cristiano Ronaldo on our favourite team. A dream that was almost impossible in FIFA '12 unless you played as Barcelona or Real Madrid as then, of course, the hard work has already been done for you.
FIFA 13 | Skill Games
The free kick mechanism has also had a fancy overhaul. The days of boring free kicks are over now that users can utilise three of their most skilful players to create dangerous and spectacular set pieces. Players have also been promised intelligent AI for both attacking and defending. The Player Impact Engine will allow defenders to push and pull for possession and for crafty attackers to capitalise on indecisive decisions and poor touches. Despite how good FIFA '12 can be there are always a few aspects of the game that drive players to near insanity. Poor defending AI, misplaced passes, a lack of creative running, poor first touches, hacked players online, the list goes on. All annoyances lead to the same end–grinding teeth, biting nails, the pulling of hair and the breaking of controllers in frustration.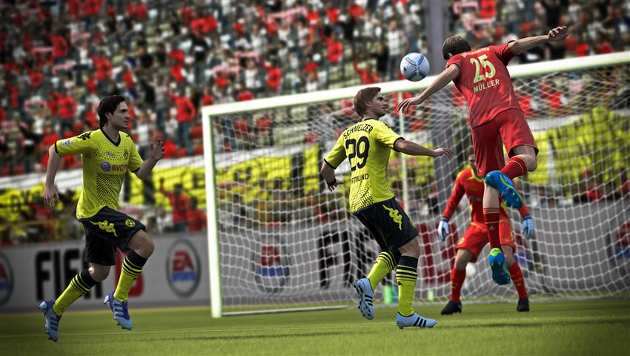 However, FIFA '13 promises to address these issues and much more. If everything turns out as promised, it's looking like we're in for an innovative season of soccer.
Written by
Alec Ward
PS: If you enjoyed this article, help spread the word by clicking the "Like", "Tweet", "+1" buttons, or sharing it using the share icons below. Want to read more articles like this? Subscribe to iMG, and get our articles and reviews directly to your inbox or RSS reader.