Zuma's Revenge: Tips for Winning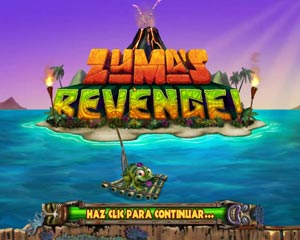 Zuma's Revenge is another hugely successful game developed and published for PC, Mac OS X and Mobile by gaming company PopCap Games. In this sequel to the 2003 hit, Zuma, your hero in this game is a frog who has to clear ten stages each time and fight a boss at the end of the island. Can you survive all of the islands without getting eaten?
Game Instructions
In Zuma's Revenge, you are a frog. And in the form of this frog, you have to connect at least three colored balls of the same kind and try to clear the entire board before the balls reach the end and the Tiki idol eats you.
Controls
Movement: Mouse
To move the frog, just move the mouse up, down, left or right and to shoot out the colored ball that is currently inside of your mouse, just left-click on the mouse. Good luck and don't forget to have fun!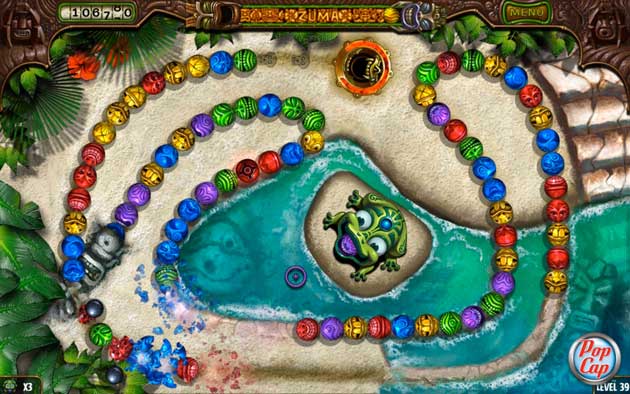 Tips for Winning
You can't just randomly shoot the colored balls wherever you want to. Accuracy actually plays a very important part in this game, so make sure you fire your balls onto the exact places that you want them to land on.
Another great tip would be to focus on power-ups, which usually appear in the form of glowing balls with different icons on them. To activate them, just connect them with two other balls of the same kind. They will usually make each level easier to complete.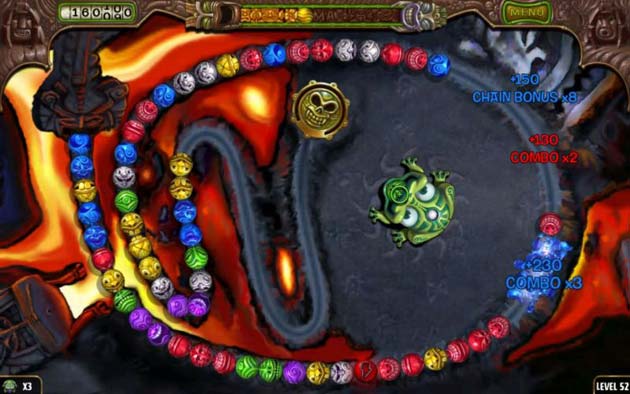 So, again: strategically shoot your balls towards the right direction and you should have no trouble finishing the game. Be fast, be accurate and keep in mind that the balls will not wait for you to move. If you take forever to shoot, the balls will eventually reach the end of the maze and you will be eaten. Good luck!
Written by
Ray Sean
Ray Sean is a computer savvy a game addict and loves latest gadgets. He currently works at KPN Company, an international long distance carrier that provides prepaid calling cards and calling cards to India from Germany for international travellers. When he isn't busy, he is reading and occasionally writes gadget reviews.